Future Message launched by XMinds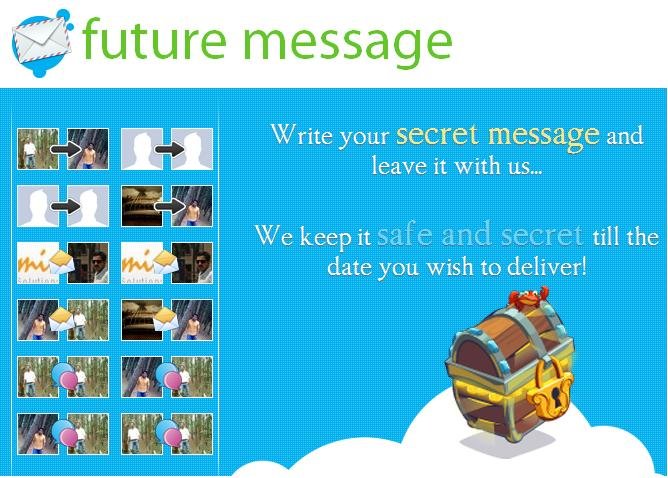 Ever wanted to send emails that are scheduled for delivery sometime in the future – say 10 years from now?
Future Message is a service that allows you to send email messages with a future send date. The Future Message application was launched by Xminds Infotech Pvt. Ltd. The Future Message application is available @ http://www.fumes.me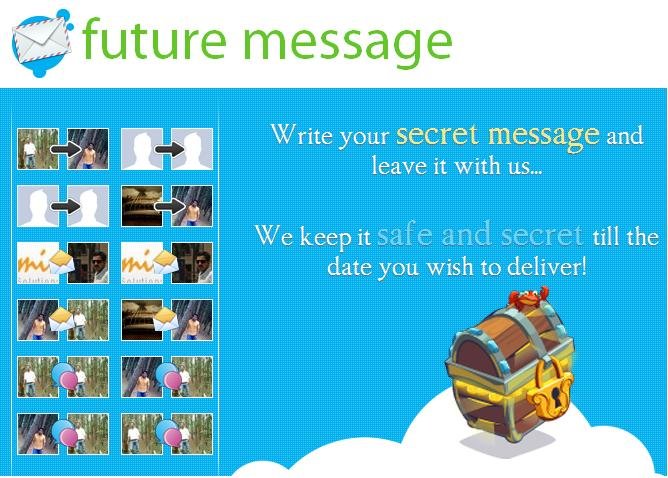 The Future Message or Fumes in short, is a free service which stores your email, and delivers to the recipient at the requested time & date in the future. Fumes can remind your of an upcoming dental appointment or you can even write a letter to yourself about where you are in life and postdate it 5 years into the future.
Fumes presents a number of possibilities. It is practical, it can be fun and yes it can be kind of personal and sentimental.
You can use Fumes to…
• Send a email to yourself to remind something in the future, like anniversaries, birthdays etc.,
• Send an email to your lover in the future.
• Schedule delivery of emails to your colleagues over the week, one for every day, while you are on holiday.
• Tell your spouse you love them.
• Send birthday wishes right at the beginning of the year, so that you do not forget.
• Choose gifts for all occasions and schedule to send them out to friends at appointed time.
• Tell a story to your grandchildren.
• Email your boss an automated Sick message while you are holidaying.
• Impress your girlfriend with a pre-scheduled message which she receives when you are with her.
• Send an email to your Children in the future.
All you need is to pick the date on which the email is to be sent, email address, subject and content. The mail will be delivered on the date set by you. You can send future emails with file attachments, group emails and much more.
Fumes is a simple, no hassle based service to send emails in the future. FM is also available as an enhanced version, that is a paid one.
Related articles