62697100 Facebook Users in India! But Does That Translate into Business?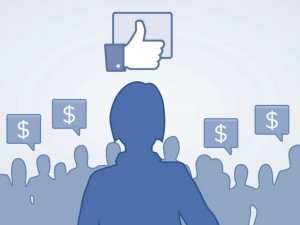 Yes, you heard that right!
When it comes to numbers, India comes 3rd in the ranking of all Facebook statistics by country. Although that's just around 5% (and a little more) of the Indian population the numbers are still huge. Not surprising to me because almost everyone I know (and I don't live in a metro) knows about Facebook, about 75% of them have an account, and yet another 60% actively use Facebook to discuss their ideas and views. But what does this mean for Facebook in terms of revenue?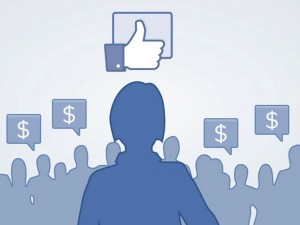 As we all know, Facebook earns its bread and butter largely through advertising. As of April 2012, the social media bellwether has recorded $1.058 billion as revenue for Q1. The third quarter advertising revenue was around $1.09 billion – that's about 86% of their total revenue! But the Company hasn't given us a country-wise split of its revenue, which makes us difficult to analyse Facebook trends in India.
These statistics are indeed encouraging, but how do they translate into revenue for Indian advertisers? Active Facebook users in India were once largely made up of the yuppie crowd. But over the last two years, Facebook usage has grown enormously in India. And that's largely through mobile phones. In fact, almost 30% of its new registrations in India on Facebook were through mobile phones. And we all know the mobile phone platform is one area where Facebook hasn't managed to monetize successfully.
In India, the focus of a majority of users is to stay updated with friends and family, rather than products. It's the yuppie crowd that looks beyond this circle. Will this crowd choose to buy through Facebook?
Gaming is another aspect where Facebook earns its profits. But income from this source pales in comparison to income from advertising. In fact, Zynga, Facebook's largest contributor in terms of gaming apps, had registered only 7% of overall profits in Q3 2012, as compared to 12% in Q3 2011.
Will Companies pay for Fans and Likes?
Take the case of Tata Docomo. This mobile operator has around 10 million fans on Facebook. While other mobile operators can claim a 'fan' base of around 2%, Tata Docomo has a fan-base of around 10%! But the company does not advertise on Facebook, and thus doesn't contribute to its revenue. All activities happen through the fan base- through comments, likes, etc. Facebook did try to monetize this segment with its Reach Generator program, but failed miserably
In conclusion:
Mark has rubbished notions that Facebook cannot make money through mobile users. In fact, even as the Company recorded a loss in its Q3 2012 when compared to Q3 figures of 2011, stocks rose around 9.7% as reports indicated that revenue from mobiles contributed 14% of its earnings. Thus, there's definitely some work going on there in this area, and lets wait for its Q4 2012 reports to see where the trend's going.
As for social gaming , India definitely has a large percentage of users who're using Facebook for social gaming. In fact, a recent Neilson India study revealed that almost 84% of Android users had played games on Facebook . It remains to be seen if India can reverse the trend when it comes to increasing revenue through gaming.
Related articles